Greetings …
I have been doing this Labor/Move Service for many years now.  Folks would always say, "I liked your ad (on craigslist) that's why I contacted you."  Later on they would say, "You know … you should make a website to market what you do."
So I did.
The exact ad that I posted is the one you see on the Home page.  It works.  I think there is a real need for this type of 'Extra Muscles' service.  Small jobs (relatively) where people just need a hand with a labor task.  There is no need to hire an expensive moving crew―just hire me.  Simple.  I am affordable, reliable, efficient, on-time, and possess super-human strength!
Please note that you are just renting my time and muscles. I do not have a truck available for transport.
Move it, Lift it, Carry it, Load it, or Trash it …

Whatever your 'it' may be … I can help.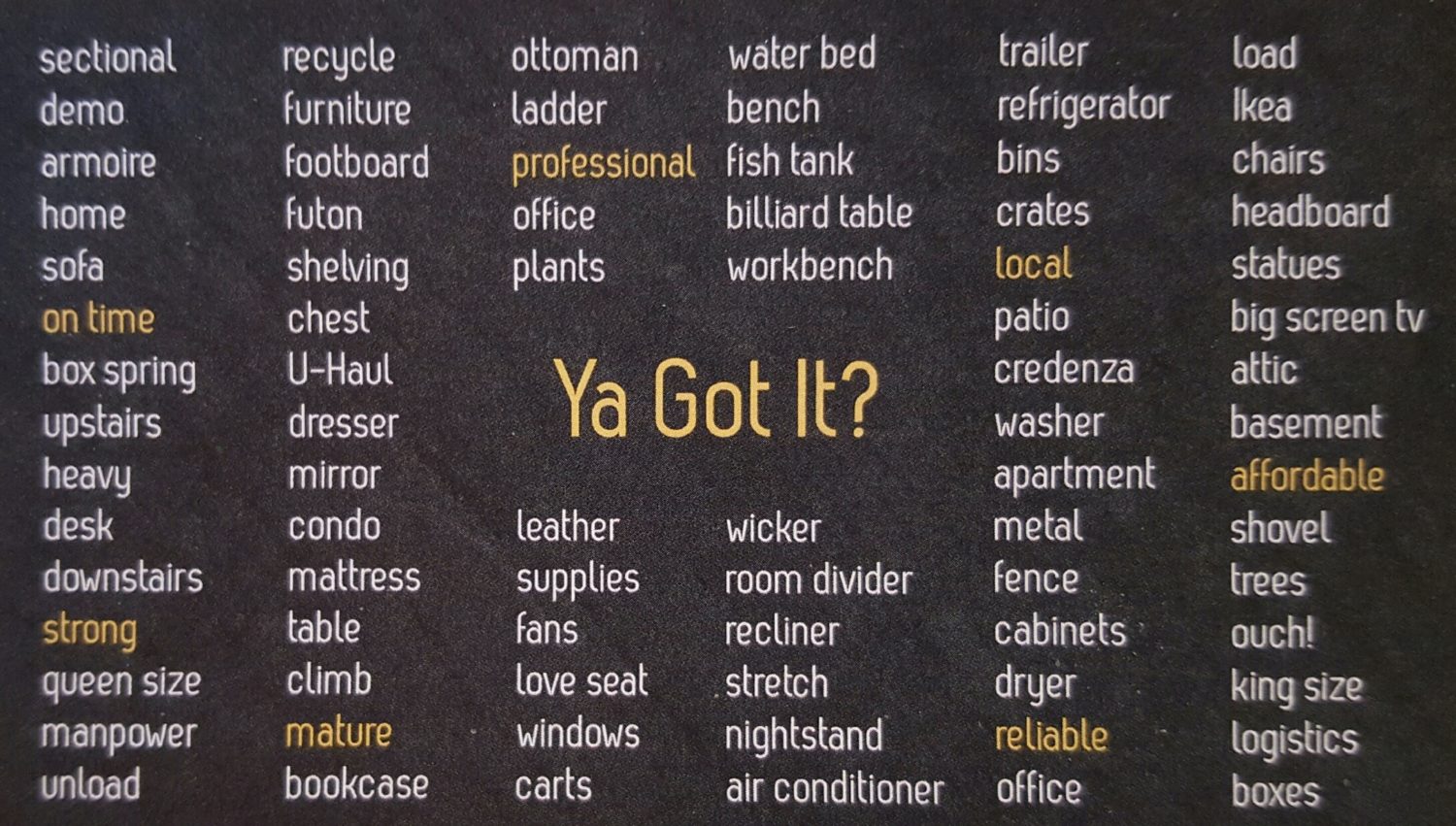 Though the job offers are mostly moving related, I have also assisted with the following types of labor intensive gigs:
Clean out / dump runs
Landscape post storm clean up
House flipping demolition / dumpster clean up
Landscape digging holes for tree plantings
Fence installation including digging out the holes
Consignment store furniture drop offs
Goodwill furniture drop offs
Self Storage organizing multiple units
Shovel and spread 3 tons of gravel dumped in a driveway
A home safe transport to basement (my back still hurts from that one)
Masonry stone wall labor
And, last but not least … assisted with waxing hull of a boat (more difficult than it sounds!)
What can I help you with?  Contact me.

~ JIM